About Us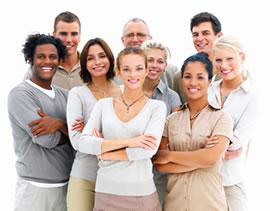 What We Do
BSL
is in the
car title loan
business. We make car title loans directly to you, our consumer, and through licensed brokers.
BSL is not a bank. So we don't put you through the hassles that banks do. There's no need to feel embarrassed or concerned about your credit rating. Many of our customers have a less than perfect credit rating or no credit rating at all. If this is the case for you, banks most likely would refuse to make a loan to you. Not BSL. We can loan you money based on the value of your car, if it is paid off or nearly paid off.
Our goal is to make getting your loan as easy and quick as possible. You can apply for a loan online, by fax, over the phone or at one of our offices. If you are not near one of our offices, we can arrange to have someone come to your residence or workplace to complete your loan and to give you your money. So, it doesn't matter where you are in California, BSL can make a car title loan for you at your convenience.
Our Principals
BSL's car title loan business is based on the following three principals:
Treat our customers the way we want to be treated.
Treat our customers fairly and respectfully.
Explain our loan products to our customers so there are no surprises.
Our Company
BSL Financial Services, Inc. is privately held and has been in business since 1999 serving Californians who need to borrow money quickly and without hassles. We started our business with one location (Today, we have three convenient locations in Redwood City, California., Northridge, Southern California and Sacramento, California.)